Presents
DANI
Dani has retired from the whelping box to her most important job!
Dani is a therapy dog for a solider with PTSD
Her daughter's Mercy and Gracie will pass Dani's
grace and attitude to their children!
B&G Mother of Dragons At Destiny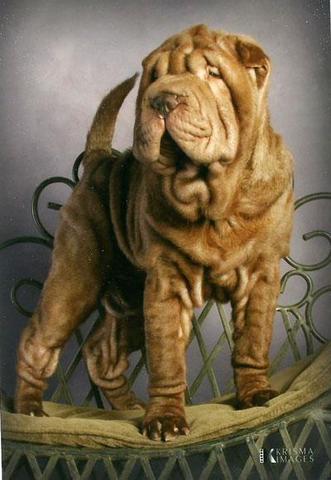 Our Beautiful Girl Dani
4 months old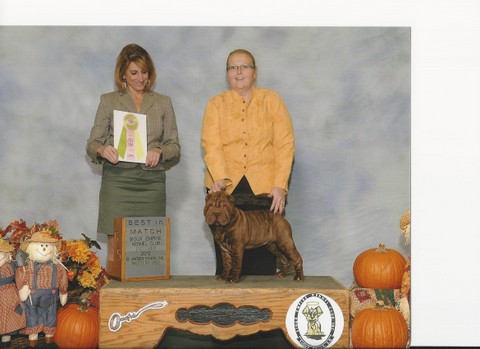 Dani shown taking Best in Match in Sioux Falls 2012
Achievements: Best Puppy In Show at 4 months old, in Sioux Falls SD 2012. Land O' Lakes Kennel Club show January 5&6 2013, first weekend showing at 6 months old Dani received BOW both days for 4 points towards her AKC championship!
Pedigree

Parents
GrandParents
GreatGrandParents
SIRE

CH Epics Love Guru at B&G Lilac Dilute NP28003801

Epics Lilac Dejavu

NP15816601

Lilac Dilute

CH Dutch Lagoon's From Over the Blue Sea NP03038801 Blue
C'Skye's First Lady Lilac At Epic NM91714307 Lilac dilute
Epics Dark Chocolate Covered Bluberri NP14726401 Black OFA Fair
CH Epics Blu Prez'nt From Wapast NM90245204 Blue

China Skye choc godiva NP07972802 chocolate

DAM

B&G Party in the USA

NP24131302 Chocolate OFA hips Excellent

CH Tzo Wens Mochachino From Gutherie Chocolate NP18840103 OFA good

Ch Tzo Wens Snow Drift NP14988602 Cream OFA Good
Guthries Truffles NP07319702 Chocolate
CH Daoshao-B&G Holiday Cheer NP17668402 Chocolate
China Skye's El Guapo NP13513605 Lilac
China Skye Choco Godiva NP07972802 Chocolate